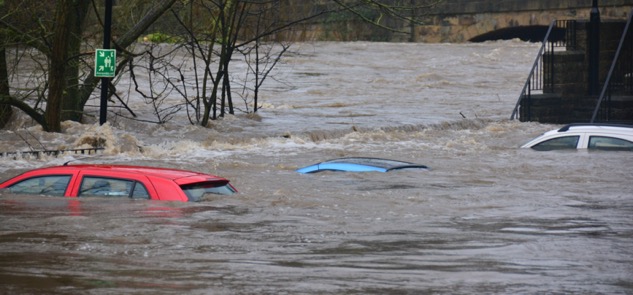 The American Red Cross (www.redcross.org) has nearly 20,000 employees and more than 370,000 volunteers.
They are thousands of people … with One Mission.
The American Red Cross has an amazing heritage. It was founded by Clara Barton in 1881 and has been serving people in need ever since.
However, when Gail McGovern was appointed CEO in 2008, the organization was fragmented and in financial distress.
Here is how McGovern described the situation, "We had 720 different chapters. Each one had a CEO. Every chapter had their own general ledger, their own financial systems, their own bank accounts, their own website. If you put in 'disaster relief' in Google, we wouldn't even come up because there were 720 little websites."
In addition, they had a $209 million operating deficit and had to borrow money just to make payroll. And to make her challenge even greater, she was the tenth permanent or interim CEO in 12 years.
McGovern developed the "One Red Cross" plan to transform the organization. The plan included six strategic initiatives: achieving financial stability, increasing donations, improving blood services quality, revitalizing the Red Cross brand, modernizing IT systems, and promoting teamwork.
Creating a "One Company" culture is always challenging, but it is probably ten times harder in volunteer-powered organizations.
Prior to joining the Red Cross, McGovern was a professor at the Harvard Business School. Before joining HBS, she held senior executive positions at AT&T and Fidelity Investments. While she was clearly a highly regarded and accomplished executive, leading volunteers required her to develop new leadership skills.
"In the corporate world, people jump when the CEO says so. At Red Cross, I would say jump … and the volunteers asked why?" she explained. "So, I had to create alignment through the power of my ideas, not the power of my office."
The transformation of the Red Cross required massive changes. Like any change initiative, there was some resistance. Overcoming this resistance required persistence, fortitude, constant communication, and an outstanding team.
McGovern shared a key insight about her experience: "People don't hate change … they hate uncertainty." But ultimately, she found that "Red Crossers were willing to make whatever changes were necessary to save the Red Cross and its life-saving mission."
Since implementing the One Red Cross plan, the organization has become financially stable, more efficient, more agile, and more aligned.
The first exemplar we studied was Alan Mulally's remarkable transformation of Ford. I think it is fitting that our last exemplar is Gail McGovern's similarly remarkable transformation of the American Red Cross.
Both leaders were outsiders brought in to turn around proud, century-old institutions. Both leaders inherited highly fragmented organizations that were in deep financial trouble. Both used the accelerating power of alignment to get their organizations driving in One Direction.
Does your company operate as One Company?
Note: This is an excerpt from my book, Drive One Direction.
SHIFTPOINTS® helps companies unleash the accelerating power of alignment.
Because alignment is the ultimate competitive advantage.