SHIFT YOUR EXECUTIVE TEAM INTO TOP GEAR!
Our original strategy was to help leaders build high-performance organizations.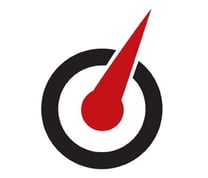 But you can't build a high-performance organization without a high-performance executive team.
Therefore, we narrowed our scope to focus on developing high-performance executive teams.
The Motley Fool says that "the single most important factor in a company's success is the team that's leading the company." However, according to research conducted by the Center for Creative Leadership, only 18% of respondents rated their executive team as "very effective."
Our approach is a unique mix of strategy consulting, organizational development, and executive team coaching. We call it Strategy Coaching™.
In addition, we have a highly developed methodology called Develop One Team™ which guides clients through the process of transforming their teams.
Finally, we are intensely focused on growth. That is how we ultimately measure success.
In fact, our best client has grown tenfold! Some have quadrupled in size. Several have doubled. Two have won Best Place to Work awards. One is in the Inc. 5000 Hall of Fame.
To learn more, please request a free consultation.
---
---
DOES YOUR EXECUTIVE TEAM NEED A PIT STOP?
---
MOST EXECUTIVE TEAMS ARE RUNNING ON FUMES!