THE TOP GEAR PROGRAM®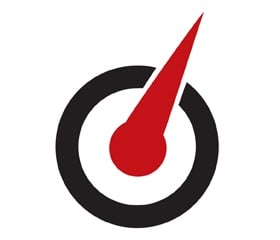 Every high-performance company has a highly-developed Alignment Management System (AMS).
Unfortunately, the vast majority of companies run by the "seat of their pants."
Top Gear Program® is a unique blend of strategy consulting, organizational development, and executive team coaching that we call "Strategy Coaching."
The Top Gear Program is a long-term engagement that is the follow-on to The Pit Stop Program.
We developed it to help our clients implement the ideas generated during their Pit Stop Meeting and accelerate their corporate transformation.
The Top Gear Program is delivered using Drive One Direction® methodology. This is our playbook, and it has taken over One Decade to develop it.
---
---
THE TOP GEAR MODEL
The traditional strategic planning model involves a strategic offsite meeting once per year.
This model worked well when the world was stable and predictable.
In our judgment, those days are over. Most companies operate in highly competitive industries that are in a constant state of disruption. As a result, the traditional once a year planning cycle is no longer effective.
Therefore, organizations need a new approach to managing strategy and performance.
To assist our clients improve strategic alignment and agility, SHIFTPOINTS developed the Top Gear Program which involves four strategy planning meetings per year (we call them Pit Stops) and 90-day SPRINT plans.
---
THE TOP GEAR PROGRAM – KEY FEATURES
ANNUAL STRATEGIC PLANNING:
Drive the annual strategic planning process
Ensure resources are invested in the highest priority activities
Develop and cascade Objectives and Key Results (OKRs)
QUARTERLY PIT STOP MEETINGS:
Plan and facilitate the quarterly Pit Stop Meetings

Review (Red/Yellow/Green) results from previous quarter
Develop new 90-day SPRINT Plans
Ensure clear accountability and ownership
Develop clear metrics for success
Leverage extensive portfolio of

SHIFT

POINTS content
Leverage network of

SHIFT

POINTS Strategy Coaches as "adjunct faculty"
ONGOING STRATEGic alignment COACHING:
Attend the weekly Executive Team meeting
Provide One-on-One coaching for the CEO
Provide Executive Team coaching as required to optimize performance
Lead Executive Team development exercises
Provide strategic advice and council
Provide external accountability to ensure that SPRINT Initiatives are completed
In today's fast-moving world, it is critical to build an organization that is both aligned and agile.
Building this kind of aligned agility requires a new approach to managing strategy and performance. That is exactly what The Top Gear Program will provide.
---
---
IS YOUR COMPANY RUNNING IN TOP GEAR?