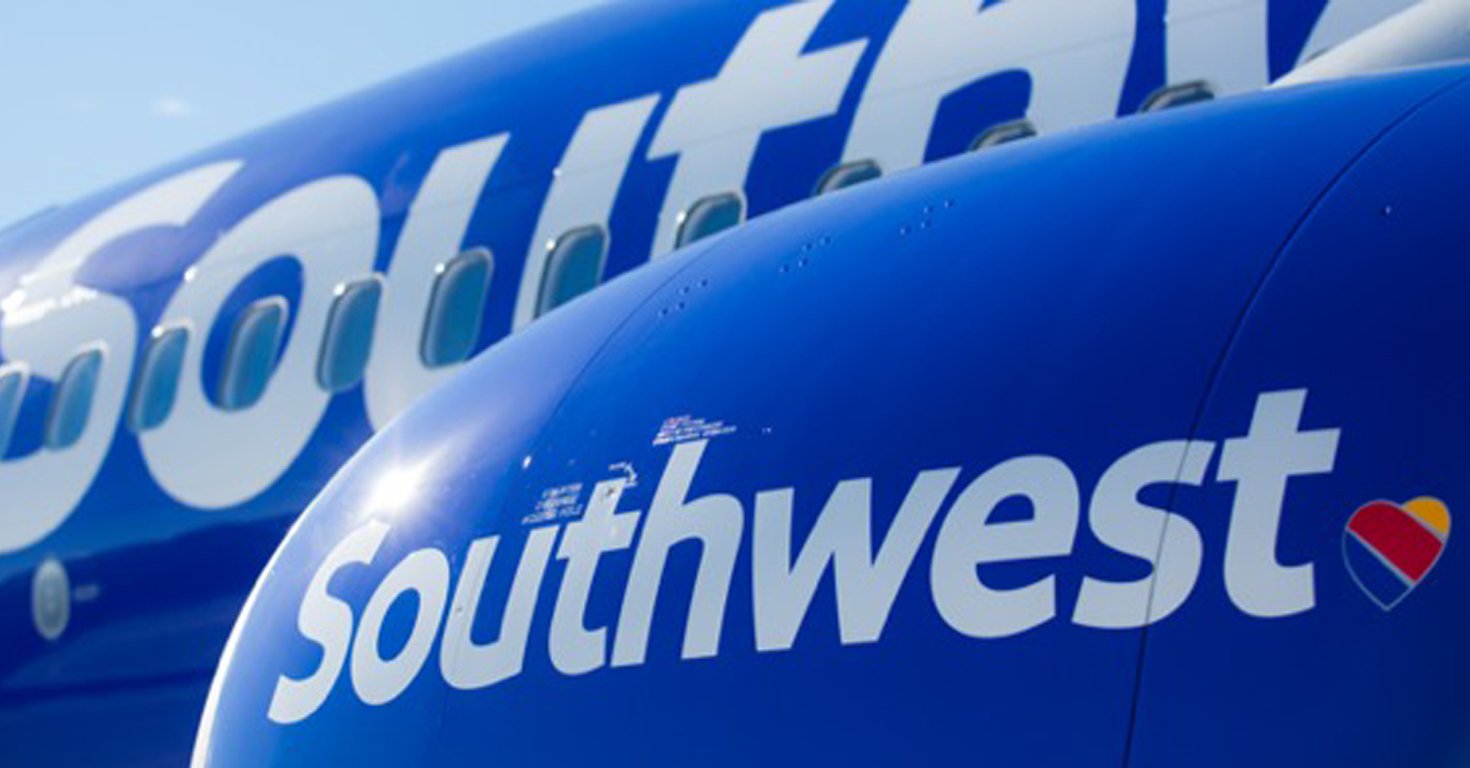 Note: This is an excerpt from my latest book,Drive One Direction: How to Unleash the Accelerating Power of Alignment. In the One Vision chapter, we highlight companies who unleashed the accelerating power of alignment with an intense focus on One Vision.
Southwest Airlines (NYSE: LUV) began in 1971 as a low-cost carrier with three airplanes flying to three cities in Texas. Now, they have approximately 750 airplanes making more than 4,000 weekday departures during peak travel seasons to over nearly 100 destinations. More than 58,000 employees serve over 120 million passengers every year.
Southwest is a great example of a company whose vision statement clearly articulates their ambition.
In January 2013, Southwest launched a new vision: to become the world's most loved, most flown, and most profitable airline.
Their vision has three components, and each can be measured.
The "most loved" component expresses how they want people—customers, employees, partners, suppliers, and investors—to feel about them. Here is how they are doing:
Southwest has been #1 in the DOT Consumer Satisfaction Ranking for 23 of the last 27
Southwest is ranked #2 on the list of Top-Rated Workplaces in 2018 by Indeed.
Southwest received 301,825 resumes and hired 6,275 new employees in 2017.
Since launching their vision, the stock is up more than 300 percent!
The "most flown" component expresses their desire to be the biggest. Here is how they are doing:
Southwest is America's largest domestic airline in terms of originating domestic passengers with 24 percent market share at the end of 2017.
The "most profitable" component can also be quantified. Here is how they are doing:
In 2017, they celebrated 45 consecutive years of profitability.
While Southwest calls it a "vision statement," perhaps it should be called an "ambition statement." It has three simple components, which makes it easy to understand. Each can be measured, which makes it easy for them to evaluate their progress.
In addition to their vision, Southwest also has a mission statement, a set of core values, and a purpose—to connect people to what's important in their lives through friendly, reliable, and low-cost air travel. All of these elements work together to unleash the accelerating power of alignment.
By any measure, Southwest is an amazing company. For the 24th consecutive year, they were named to FORTUNE's 2018 list of "World's Most Admired Companies." This is just one of many accolades and awards.
Does your vision statement articulate your company's ambition?