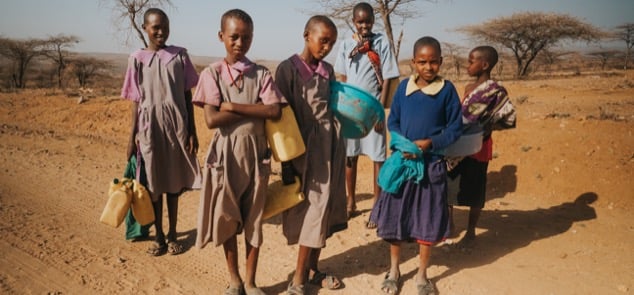 So, perhaps you are thinking that your company could never be a Medtronic. Your purpose will never be as inspiring as saving lives.
One Way to align everyone is to create a nonprofit or foundation as your One.org.
Today's workforce needs to be inspired.
To stay aligned with my One Theme, I thought it would be nice to profile ONE, the international organization co-founded by Bono from the band U2. ONE is focused on ending extreme poverty and preventable disease, particularly in Africa.
The ONE name was inspired by the belief that One Voice, coming together with many others, could change the world for the better.
And I'd like to challenge you to believe that One Company—yours—could also come together to change the world for the better.
For example, many companies have created their own nonprofit or foundation, often using the .org domain extension as part of the brand. This becomes a secondary corporate structure that complements their for-profit business.
For example, Salesforce created Salesforce.org. Here is how they describe the impact, "Over the last 18 years, Salesforce.org has become a vital part of the Salesforce culture—and has allowed us to engage our employees in their communities and support the effectiveness of the social sector."
Salesforce is also one of the leaders in a corporate philanthropy movement called "Pledge 1%." This challenges companies to give 1% of equity, 1% of employees' time, 1% of products, and/or 1% of profits to philanthropic endeavors. Over 8,500 companies have now taken the pledge.
Since their founding, Salesforce has given more than $260 million in grants, donated 3.8 million hours of community service, and provided product donations for more than 40,000 nonprofits and higher education institutions.
Of course, there are other ways to align your company with an inspiring purpose.
In fact, the best companies find a way to align their corporate philanthropy with their core competency.
David Abney, the CEO of UPS, explains it this way, "We focus on areas where our volunteer efforts and philanthropy not only make a difference, but also where they align with our vision, which is to 'connect a global community through intelligent logistics networks.'"
Of course, you could always adopt an existing corporate charity. Perhaps you should consider Bono's ONE.
Does your company have One Cause that you support as part of a "we give back" culture?