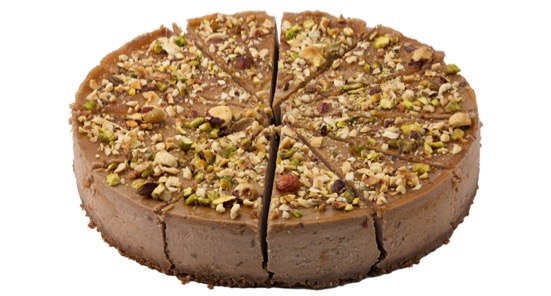 Note: This is an excerpt from my latest book, Drive One Direction: How to Unleash the Accelerating Power of Alignment. In the EveryOne chapter, we highlight companies who unleashed the accelerating power of alignment with an intense focus on talent management disciplines.
Simplexity Product Development (www.simplexitypd.com) is a product design engineering firm with four West Coast offices.
Although they are small in size, their bonus plan creates alignment in a big—and radical—way.
It is easy to talk about aligning people with your vision, mission, and values. After all, talk is cheap.
But when it comes to using your compensation plan to create alignment, you should put your money where your mouth is.
Ever since I started working on this book (One Decade ago!), I have been looking for an exemplar company that used an innovative compensation plan to create alignment. My search ultimately led me to Simplexity. Rather than paraphrase the idea, I'd like to share excerpts of a blog written by Dorota Shortell, their Chief Executive Officer:
"I've been thinking about whether or not to share this publicly but given the recent talk about how the working class has been largely ignored and how the rich are getting richer, I think it's my duty to speak out. I want to change the conversation and question the status quo. I've noticed that in corporate America there is often a class system. There's the executive class and then there's the working class. The executives are paid way more, get better benefits, and get big bonuses. It doesn't have to be that way.
Since we are a privately held company, we get to decide how to run things. Simplexity's bonus program does not follow industry standards. Usually year-end bonuses are based on meeting certain metrics and the higher up in the organization you are, the bigger bonus you get. Or they are pro-rated based on salary, so everyone gets, say, a 2 percent bonus. But if you make $30,000 a year, that's a $600 bonus and if you make $150,000 a year, that's a $3,000 bonus.
While there may be benefits from doing it this way, I view the annual bonus as an extra benefit for helping to contribute to the success of the team. People are already paid different salaries based on if they are an engineer or a technician, a CEO or an office assistant.
Yet every role in a company is important to meeting the goals, or it shouldn't be there in the first place. With that point-of-view, the annual bonus is a way to share the wealth.
So, here's how we set the annual bonuses at Simplexity: A certain amount of net profit (say 10 percent) is set aside in a bonus pool and then divided equally by every full-time regular employee who has worked for the company during the past year (and pro-rated for those who recently joined the company). Each person gets the same amount. That includes me as the CEO, all the executives, as well as all the technicians, and office staff. Everyone, the same dollar amount."
Yes, that's right. Every person gets exactly the same bonus. Calculate the total company bonus pool. Divide it by the number of employees you have. Write the checks. Boom!
I commend Dorota Shortell and the Simplexity team for having the courage to implement this simple—yet radical—idea. When CEOs get multi-million-dollar cash bonuses and have total compensation 1,000 times higher than the average employee, it can be hard to talk about being "One Team" with a straight face.
Does your company have a corporate bonus plan? If so, does it enhance alignment or create divisions?
SHIFTPOINTS® helps companies unleash the accelerating power of alignment.
Because alignment is the ultimate competitive advantage.