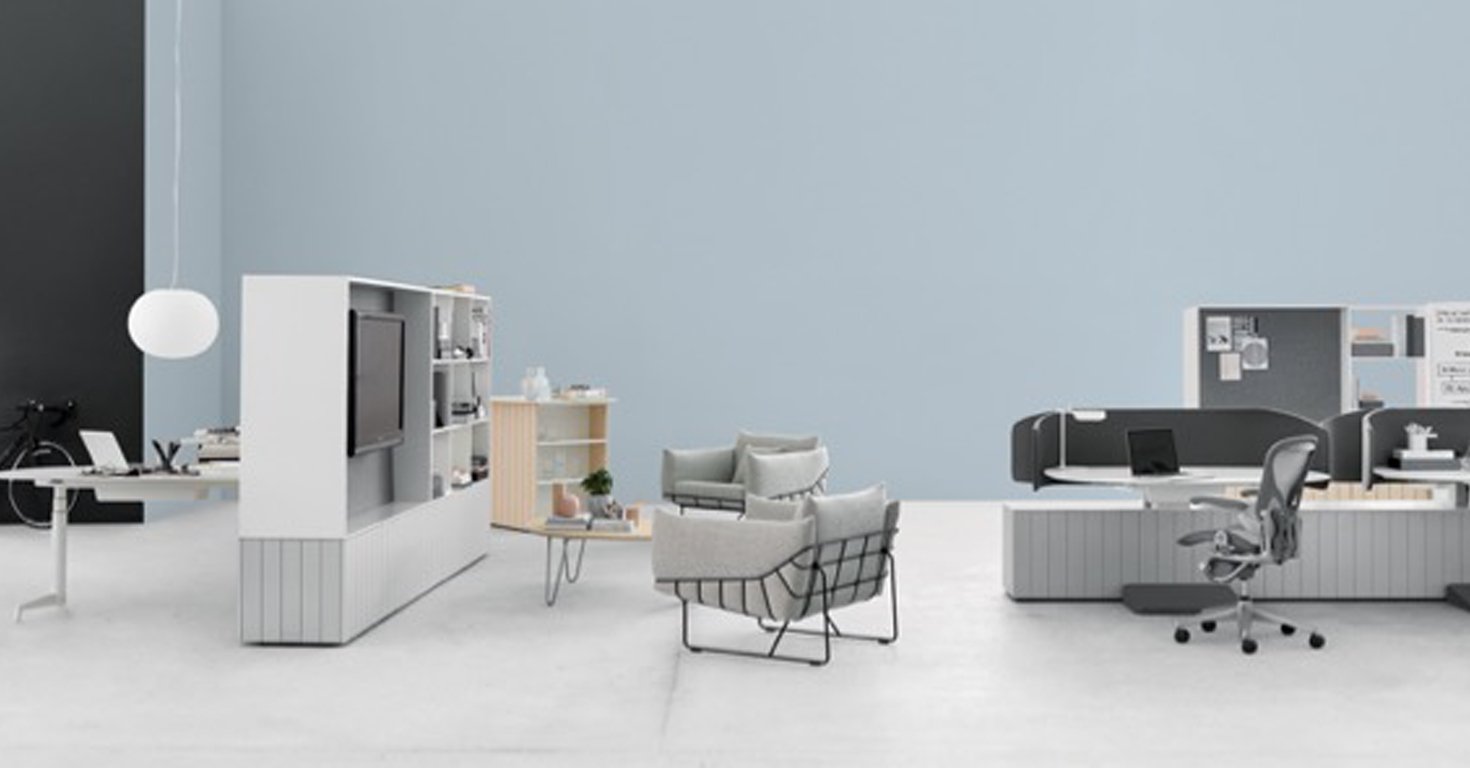 Herman Miller (NASDAQ: MLHR) is a manufacturer of office furniture, equipment, and home furnishings based in Zeeland, Michigan. Founded in 1905, the company has over 8,000 employees, over 600 dealers in 109 countries, and 33 Design Within Reach retail studios.
Their One Thing is perfectly clear: "design is a central part of our business."
Herman Miller's designs are part of museum collections worldwide. They have also received the Smithsonian Institution's Cooper Hewitt National Design Award and ranked Number One on Contract Magazine's list of "Brands that Inspire" for four straight years.
Some of the notable Herman Miller designers include Charles and Ray Eames, designers of the famous Eames lounge chair and ottoman; Isamu Noguchi, designer of the iconic Noguchi table; George Nelson, known as the father of American Modernism; and Bill Stumpf and Don Chadwick, designers of the Aeron, Embody, and Ergon office chairs.
A visit to the Herman Miller website features the profiles of dozens of other designers from all over the world.
In the last chapter, we learned that while not everyone at Dyson is an engineer, they encourage everyone to "think like one."
Herman Miller expresses the same idea, "You don't have to be a 'designer' to make things better—for customers, for the communities we do business in, and for a better world."
In addition to designing better furniture, Herman Miller is committed to designing better workspaces:
"Organizations are struggling with the remnants of standardized workplaces, which only accommodate two broad categories of work—individual and group—by providing two generic types of spaces—workstations and conference rooms. This type of floorplan cannot begin to support the diverse array of activities people do throughout the day.
It's clear that we need a more human-centered and diverse model for the workplace. And to implement this model, we need a more aligned process for designing and delivering the workplace—one where each stakeholder, from Facilities to HR to IT, is connected and involved from the outset."
They apply workspace design to improve organizational alignment!
Herman Miller is good at lots of things. Perhaps they are great at several things. But they are world-class at design.
Is design your company's One Thing?
Note: This is an excerpt from my latest book, Drive One Direction: How to Unleash the Accelerating Power of Alignment. In the One Thing chapter, we highlight companies who unleashed the accelerating power of alignment with an intense focus on One Thing.