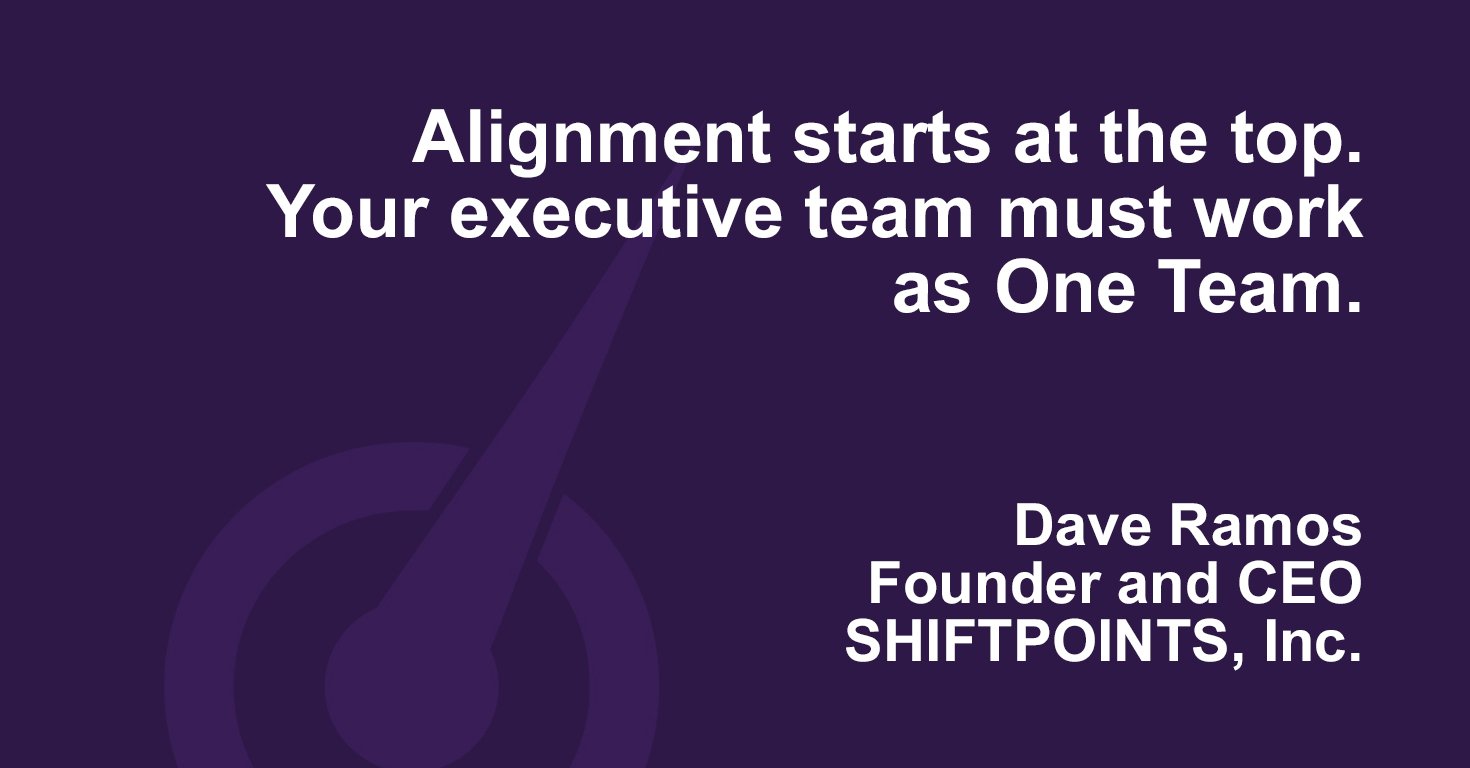 Every organization has a group of senior executives.

Winners win because their executives work as a high-performance team.

There is a big difference between a group of executives and an executive team.

Groups of executives sit in the same room and present PowerPoint slides to each other. But people just pretend to listen, and are probably checking email or playing Angry Birds.

In contrast, high-performance executive teams have a shared vision, common goals, high accountability, and demonstrate a "we before me" attitude.

So, is your senior leadership a group or a team?



SHIFTPOINTS® helps companies unleash the accelerating power of alignment.
Because alignment is the ultimate competitive advantage.