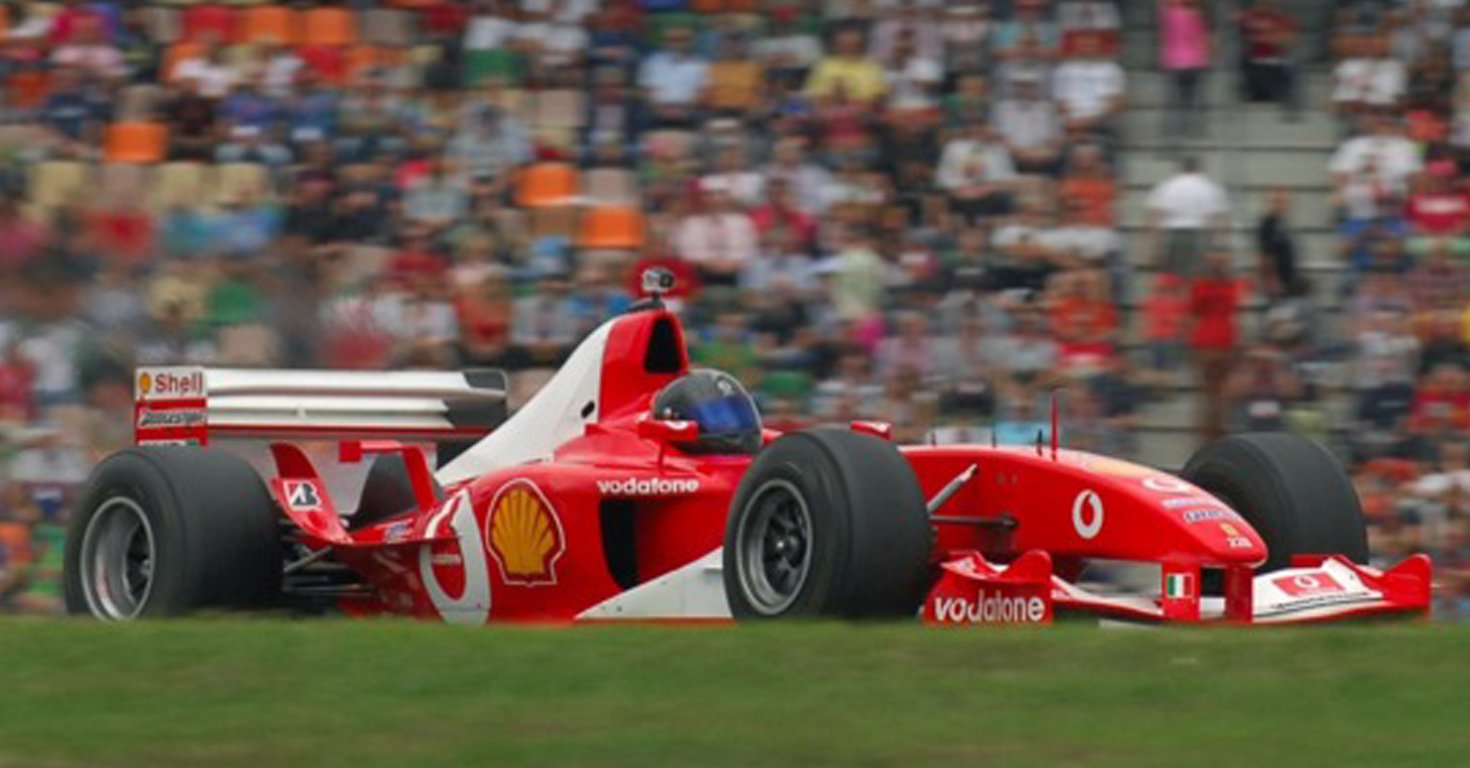 Photo Courtesy of Bud Moeller
Ferrari (NYSE: RACE) might be the ultimate fast-lane company.
When your stock ticker is RACE, you better be fast.
Ferrari began competing in the Formula One World Championship in 1950, the year the competition was established. Ferrari is the only constructor to have raced in every Formula One season—and they have won more championships than any other team.
Ferrari's One Thing is racing, and they put their money where their One Thing is.
Ferrari invests roughly $600M per year in their Formula One racing program. While the majority of this is recovered through sponsorships and Formula One's profit sharing, the net investment is believed to be in excess of $100M.
When you invest over One Hundred Million Dollars in one thing … it is your One Thing!
In 2003, they started Corse Clienti, which enables a small group of people to buy and race Ferrari Formula One cars. Here is how they describe the privilege, "Corse Clienti makes the car's owner feel like a real Scuderia [Italian for "stable"] Ferrari driver. Owners don't have to worry about anything except putting on their gloves and helmet, driving, and having fun, Corse Clienti does the rest."
In 2010, Ferrari also started the Ferrari Driver Academy to develop young Scuderia drivers. "I'd like to think that Ferrari can create drivers as well as cars," explained Enzo Ferrari.
A recent trip to a Ferrari store was a testament to the amazing power of Ferrari's investment in racing.
The store's prominent feature was a red (of course) Ferrari Formula One car on display. The store sold T-shirts, scale models of Ferrari cars, Ferrari sneakers, Ferrari hats, Ferrari luggage, Ferrari gloves, Ferrari pens, Ferrari sunglasses, Ferrari flags, and more.
There is even a children's section that sold Ferrari onesies, Ferrari baby shoes, and all sorts of other items to indoctrinate your child into the faithful.
Several years ago, I was in Italy on the weekend of the Formula One race at Monza, Italy—the home of Ferrari. The Ferrari Scuderia won the race, and the entire nation went wild.
Very few brands achieve iconic status. Fewer still achieve the kind of fanatical evangelicalism among their customers that Ferrari does. And the most fascinating thing about Ferrari is that most of its passionate fans will never own one of their cars. (They only sell 9,000 cars per year!)
Think about that. How many people who will never be your customers are nonetheless fanatical ambassadors for your brand?
For Ferrari, it all starts with racing.
Is speed your One Thing?