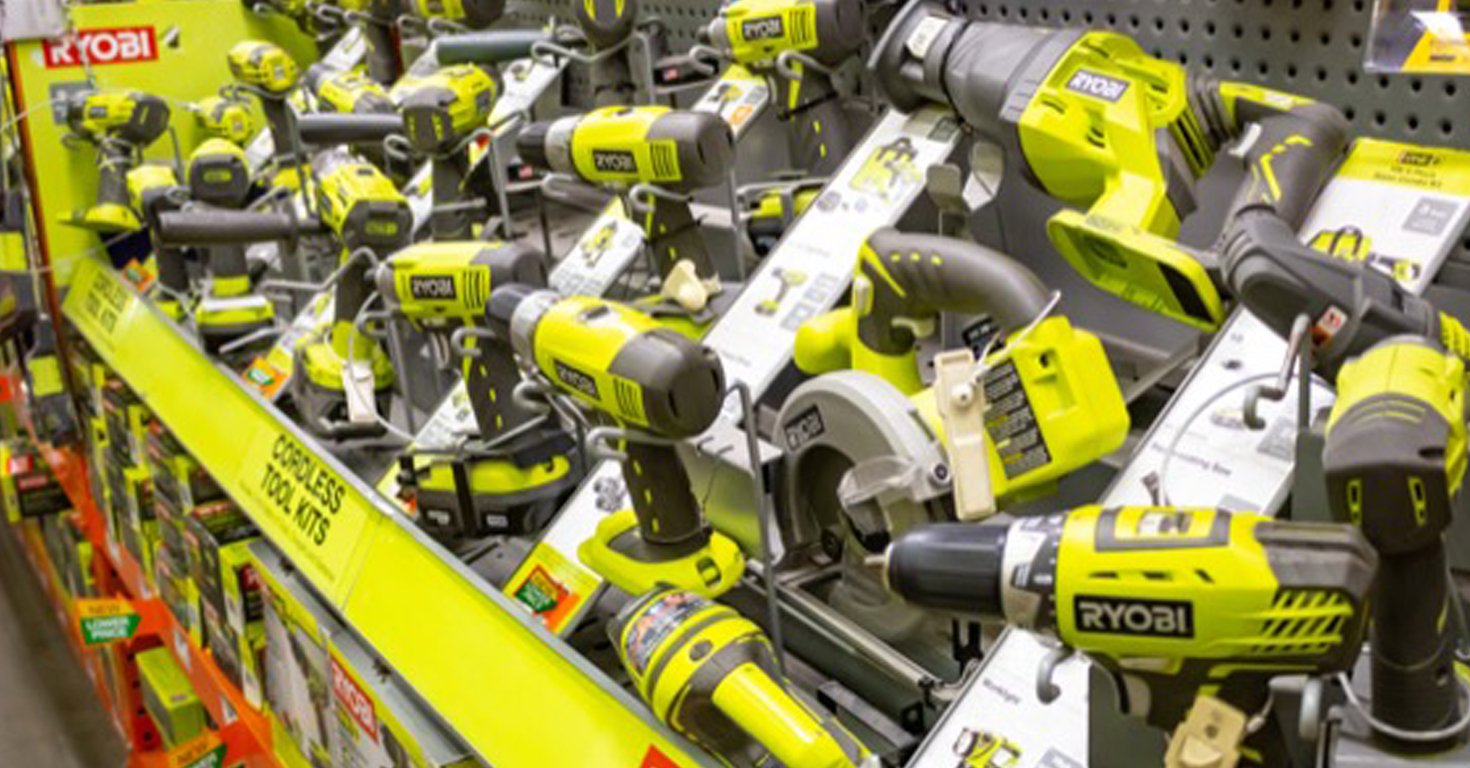 Note: This is an excerpt from my latest book, Drive One Direction: How to Unleash the Accelerating Power of Alignment. In the One Portfolio chapter, we highlight companies who unleashed the accelerating power of alignment with an intense focus on their product portfolio.
In 1996, RYOBI introduced a cordless drill with an 18V battery system called ONE+.
Now, they sell an integrated portfolio of ONE+ compatible products.
Ryobi Technologies, Inc., is an Anderson, South Carolina-based subsidiary of Techtronic Industries Co. Ltd. (SEHK: 669).
The RYOBI 18V ONE+ System features over 125 unique products, including drills, saws, vacuums, mowers, blowers, trimmers, nailers, grinders, augers, and even floating Bluetooth speakers for your pool.
One component of the RYOBI brand promise is that they will never change the 18V ONE+ battery platform. That means that their newest products and batteries fit the original RYOBI tools and batteries from 1996.
They have used the same system for over twenty years!
The RYOBI ONE+ strategy is a great example of how alignment can start with One Product and expand into a portfolio of fully compatible products.
When a company pledges to never change their system, consumers can buy with confidence.
Their pledge also provides a tremendous differentiator. Once you buy your first RYOBI ONE+ product, the next time you go shopping for tools, RYOBI will be your preferred vendor.
You'll head over to Home Depot (RYOBI tools and batteries are available exclusively at The Home Depot) and look for their distinctive "hyper green" color. (Yes, all their tools also feature One Color, further reinforcing their integration as One Portfolio.)
When you compare tools, the RYOBI will be the cheapest alternative, since you can buy the new tools without the battery.
I spent most of my career in the technology business. Unfortunately, the technology industry has refused to learn this lesson.
I have a drawer full of obsolete Apple power cords, cables, dongles, and other stuff. Entire landfills have been consumed with Apple's e-trash alone.
Imagine if Apple had promised consumers that they would never change their iPhone power cord? Imagine if the same power cord worked on your iPhone, your iPod, your iPad, and your MacBook.
Does your company have One component that will never change?