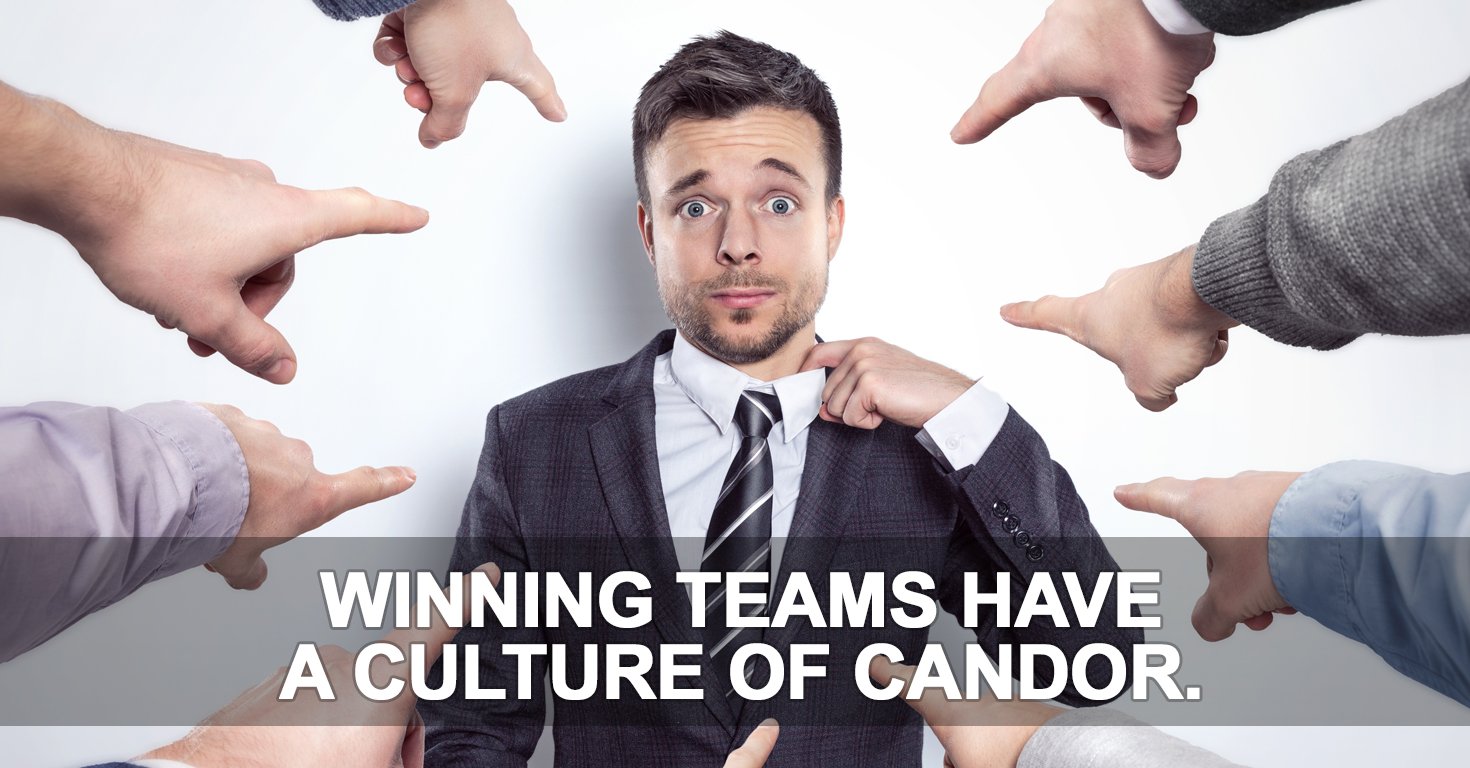 Every executive team has discussions.
Unfortunately, most discussions never really get to the heart of the issue.
Why? Because executives are afraid to speak their minds. Their need for self-preservation kicks in. They decide that telling the emperor that they have no clothes would be a career limiting move.
We see this all the time. We can tell that executives are "holding something back." We can see their discomfort with the discussion or the decision that is about to be made. Yet, they are afraid to speak up.
Google did a fascinating study about teams. They concluded that "psychological safety" was a key component of high-performance teams. It is this psychological safety that creates the environment for executive teams to have vigorous and candid debates about the company.
Psychological safety is the prerequisite to candor. And the discipline of candor is the key to productive debates.
Creating psychological safety starts at the top. CEOs must create an environment where candor is valued and opinions can be expressed without retribution.
Many CEOs struggle with this. Having an outside consultant – such as a SHIFTPOINTS strategy coach – can help.
SHIFTPOINTS® develops high-performance executive teams - because you can't win without one.