THE JUMP START PROGRAM™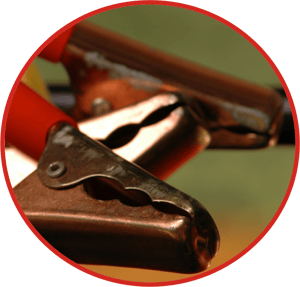 Every company competes.

But winners have a clear and compelling Differentiating Competitive Advantage.

The Jump Start Program is focused on the Decide One Thing model of competitive differentiation.

Delivered in a highly interactive and engaging manner, it will accelerate the process of creating a Differentiating Competitive Advantage.

To give your competitive differentiation a jump start, contact us at start@shiftpoints.com.
---
DECIDE ONE THING
In 2013, SHIFTPOINTS CEO Dave Ramos wrote a litte book based on a simple idea.
You have to be good at lots of things... but the way to win is to become "differentatingly great" at One Thing.

Since then, SHIFTPOINTS has worked with dozens of companies and thousands of solopreneurs.
Those that fully committed to the Decide One Thing. Align Everything. Win! model have experienced incredible results – 30, 60 or 100 times their investment.
So, is your company "differentiatingly great" at One Thing?
---
THE WINVENTORY™
Since publishing Decide One Thing, we have been working to develop a tool to help companies identify their One Thing.
After many iterations, we are excited to announce the WINnventory™.
SHIFTPOINTS developed 40 ways that companies create a Differentiating Competitive Advantage (DCA). The WINventory tool allows companies to evaluate each of these and find the one(s) that will work for them.
The WINventory will help you complete this sentence: We are good at lots of things, but we are differentiatingly great at _________________.
If you can't immediately answer that question, our WINnventory tool is for you.
---