DEVELOP ONE SYSTEM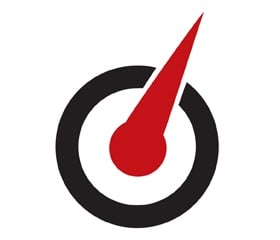 Every company has a system for managing the business.
But most are not particularly systematized.
When your company is small, managing it is relatively easy.
As you grow, complexity increases exponentially. To effectively manage the business, companies must create a management system.
In the classic Harvard Business Review article, Mastering the Management System, professors Robert S. Kaplan and David P. Norton describe the need for a management system:
"In our experience, however, breakdowns in a company's management system, not managers' lack of ability or effort, are what cause a company's underperformance. By management system, we're referring to the integrated set of processes and tools that a company uses to develop its strategy, translate it into operational actions, and monitor and improve the effectiveness of both."
There are dozens of different management systems. Some of the most popular ones include:
The balanced scorecard, developed by professors Kaplan and Norton
Objectives and key results (OKRs), developed by Andy Grove at Intel
The Rockefeller Habits, developed by Verne Harnish
The Entrepreneurial Operating System, developed by Geno Wickman and Don Tinney
Holocracy, developed by Holocracy One
The Top Gear System, developed by

SHIFT

POINTS
And many others
Each of these systems can be effective, but we advise clients to pick One of them. When a company adopts One System, it provides a common language, which speeds communication and reduces friction.
---
THE TOP GEAR MODEL
The traditional strategic planning model involves a strategic offsite meeting once per year.
This model worked well when the world was stable and predictable.
In our judgment, those days are over. Most companies operate in highly competitive industries that are in a constant state of disruption. As a result, the traditional once a year planning cycle is no longer effective.
Therefore, organizations need a new approach to managing strategy and performance.
To assist our clients improve strategic alignment and agility, SHIFTPOINTS developed The Top Gear Program which involves four strategy planning meetings per year (we call them Pit Stops) and 90-day SPRINT plans.
---
THE TOP GEAR PROGRAM – KEY FEATURES
QUARTERLY PIT STOP MEETINGS:
Plan and facilitate the quarterly Pit Stop Meetings

90-day SPRINT Plans
Clear accountability and ownership
Clear deliverables
Clear metrics for success
Clear deadlines

Leverage extensive portfolio of

SHIFT

POINTS content
Leverage network of

SHIFT

POINTS Strategy Coaches as "adjunct faculty"
ONGOING STRATEGY COACHING:
Attend the weekly Executive Team meeting
Provide One-on-One coaching for the CEO
Provide Executive Team coaching as required to optimize performance
Lead Executive Team development exercises
Provide strategic advice and council
Provide external accountability to ensure that SPRINT Initiatives are completed
In today's fast-moving world, it is critical to build an organization that is both aligned and agile.
Building this kind of aligned agility requires a new approach to managing strategy and performance. That is exactly what The Top Gear Program will provide.
IS YOUR EXECUTIVE TEAM RUNNING IN TOP GEAR?